The beauty industry changed dramatically in the year 2020, with a global pandemic affecting the normal function of the beauty industry.
With a year full of stress and unknown, the pandemic wreaked havoc on our beauty regimes and saw the trend of DIY care. 
While the DIY trend was huge in 2020, seeking professional advice from beauty experts and getting professional care has definitely made a big return in 2021. 
The way we pay for beauty treatments has changed too! With MyHealth&Beauty you can spread the cost of your treatment into affordable, interest free payments. 
We don't require you to go through stringent credit checks or provide detailed financial information, which means you can get the procedure you want without the fuss. 
Here are 5 of the biggest beauty trends that have been booming in 2021! 
Scalp Care 
Our scalps have been neglected in the past, but 2021 sees the rise of care for our scalps.
While skincare has been huge for some time now, there has been an increase in products, hair masks and scalp-specific products and technologies that have become a common part of many beauty routines.
With more stress, many people have experienced hair loss as a side effect.
Other individuals have experienced hair thinning and hair loss due to other factors, such as genetics. Hair restoration has grown in popularity, with many people choosing to get hair restoration as an option to fix baldness and thinning – increasing their confidence. 
Less Is More 
Gone are the days of full coverage foundation with a matte finish. 2021 has seen the rise of the no-makeup, makeup look. People are opting for glowing more natural skins and a light coverage foundation. 
With the natural skin trend, many people are investing in their skincare routines and cosmetic procedures that leave their natural skin healthy and glowing. 
Chemical peels have risen in popularity, improving the texture of old skin by exfoliating and peeling away an old layer of skin to leave behind a regenerated layer.
Microdermabrasion is also another professional facial treatment that leaves your skin feeling younger and smoother by exfoliating the dry dead skin cells of your face, producing younger skin. 
Botox has continually been a popular procedure to reduce the signs of aging and produce more youthful-looking skin. Signs of aging can disappear with small doses of botox injected into laugh lines, forehead creases and crows feet.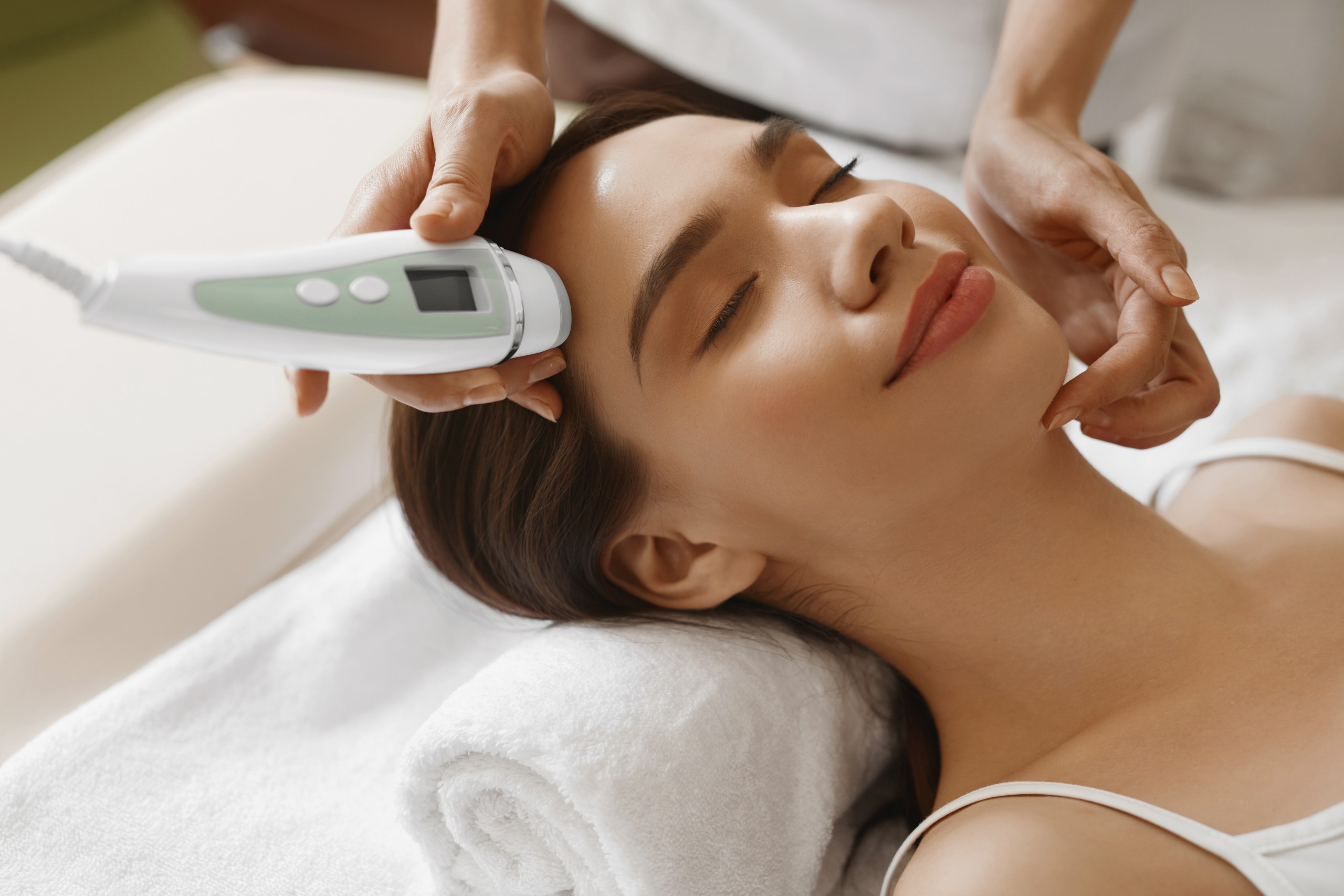 Natural Lip Tones 
Full lips have been on trend for a while now, however, bold lip colours and heavy matte lip colours have been swapped for more natural tones. 
A little bit of lip gloss or a natural lipstick colour is the go-to this year, with many people focusing on keeping their lips hydrated with lip masks and quality moisturising products. 
Lip injectables are still popular with many people opting to get this non-evasive procedure to get their desired lip shape and size. 
Undereye Care
There has been a significant increase in people wanting to get eye treatments, especially when it comes to the lower eye area. This has coincided with the increase of coloured eye-shadow and bolder makeup eye looks. Many individuals are wanting to care for their eye area to optimise makeup looks and also to perfect their no-makeup base. 
In 2021 many people are getting lower eyelid blepharoplasty to reduce the appearance of under-eye bags. 
Botox is also another common procedure used to reduce the appearance of under-eye circles, this helps to give the face a brighter and fresh look overall. 
MyHealth&Beauty Payment Plans can be used for a wide range of health, cosmetic and beauty treatments. From injectables, dermal fillers cosmetic tattooing, to cosmetic surgeries including eyelid surgery, breast augmentation and facial reshaping. 
We've helped over 180,000 clients get the treatment they need, allowing them to pay it off over time with affordable, interest free repayments. Now there's no reason for you to delay your treatment.
How it works: 
Step 1:
Confirm your Treatment Plan with a MyHealth&Beauty Provider
A treatment plan will be specifically designed to suit your needs. Decide on the Payment Plan details, including the deposit, amount and frequency of payments.
Step 2:
Create your MyHealth&Beauty Payment Plan
It's easy. There's no requirement for credit checks or detailed financial information. Just make sure it's affordable.
Step 3:
Start your Treatment
You can now start your treatment plan for a better you, and pay it off with affordable weekly, fortnightly or monthly payments.